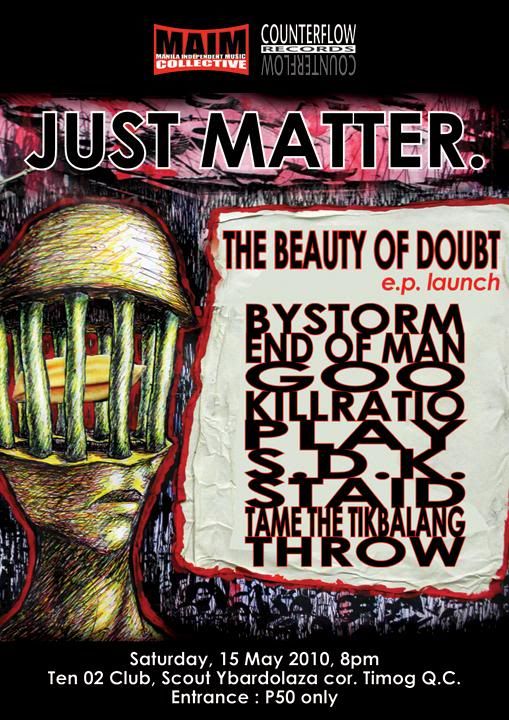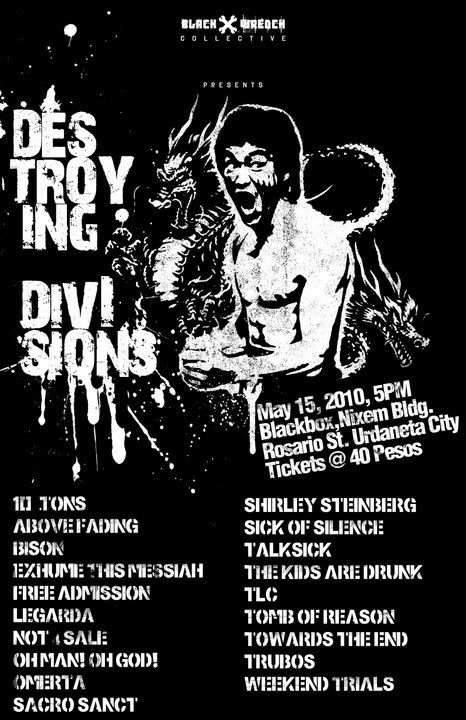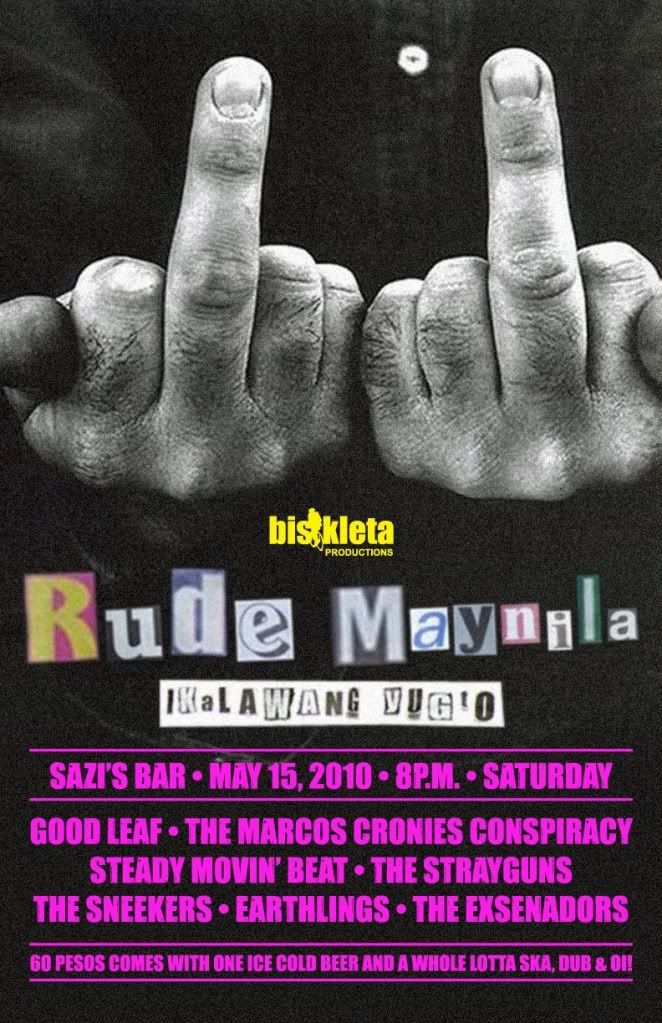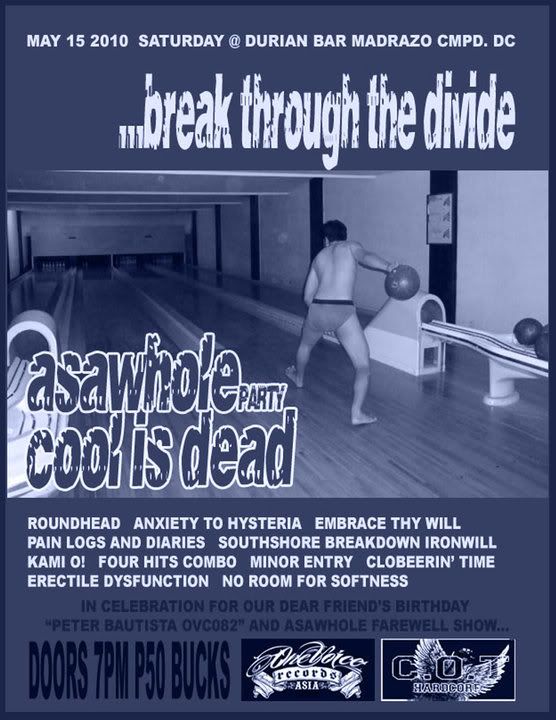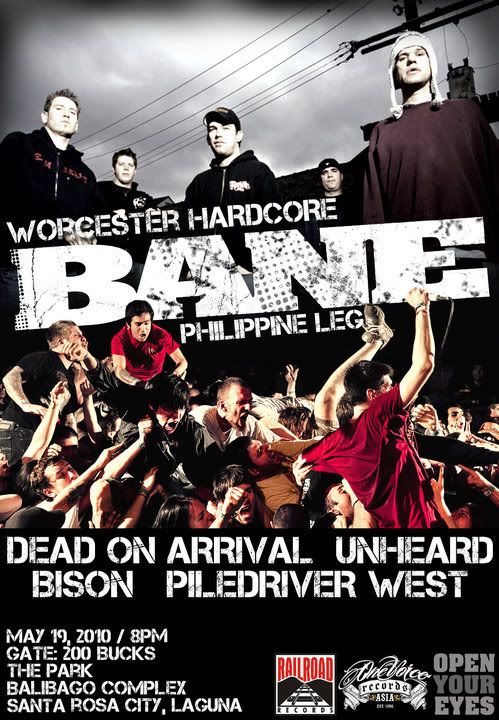 ---
free or trade.
for a preview go to the releases page.
---
live at center for arts, quezon city, philippines
5 april 2010
catch them on may 15 at ten02 bar for the release of their 'just matter ep'
---
pukelization's manila tour & religious nightmare's cd release party
live at blue koko bar, las piñas city
2 may 2010
---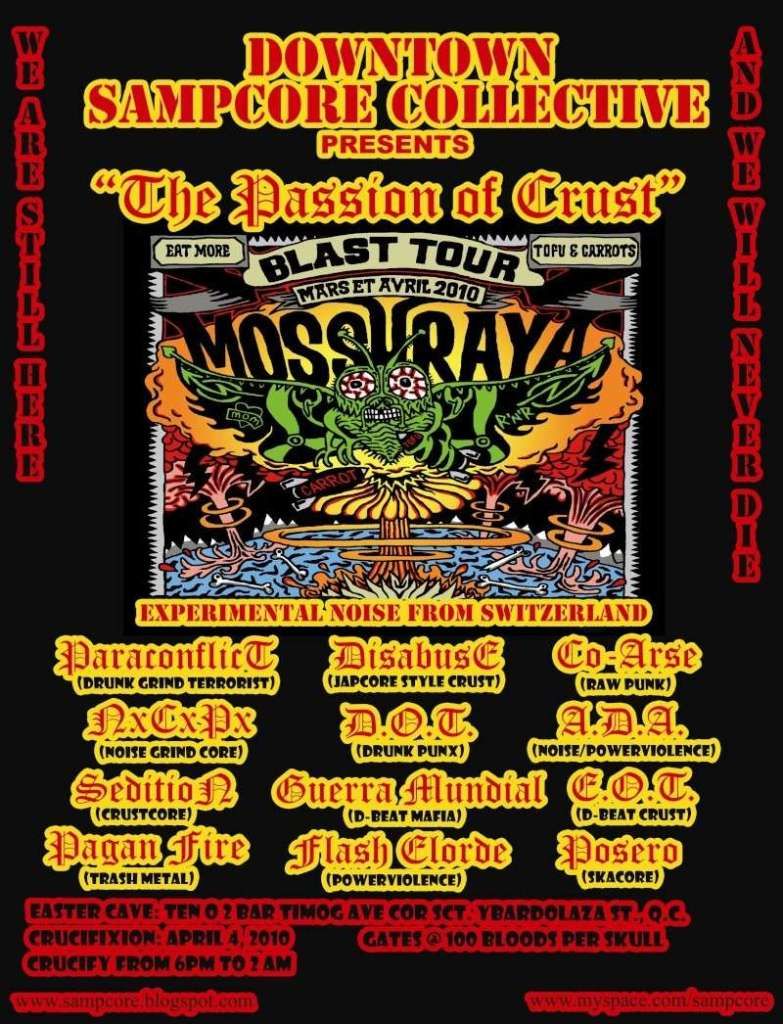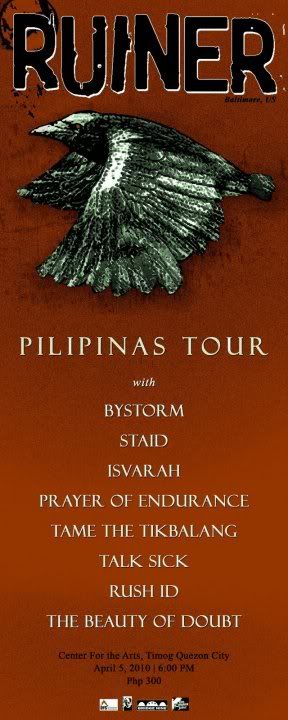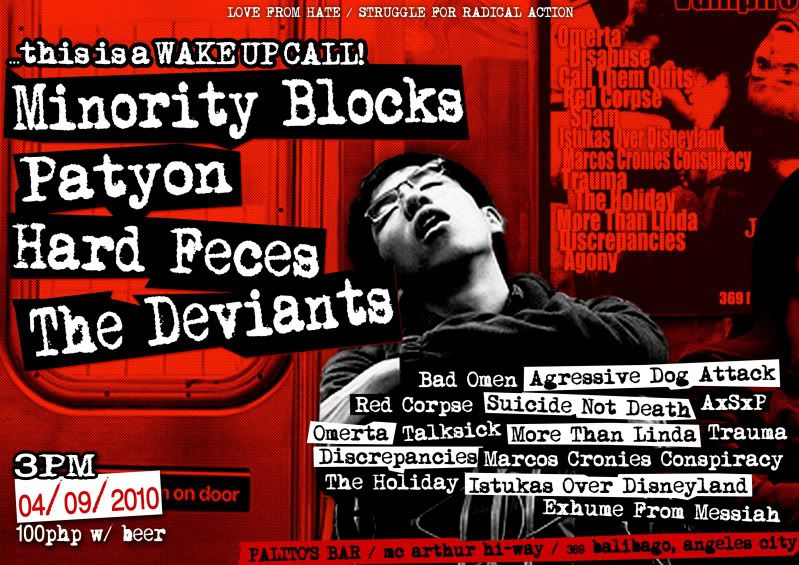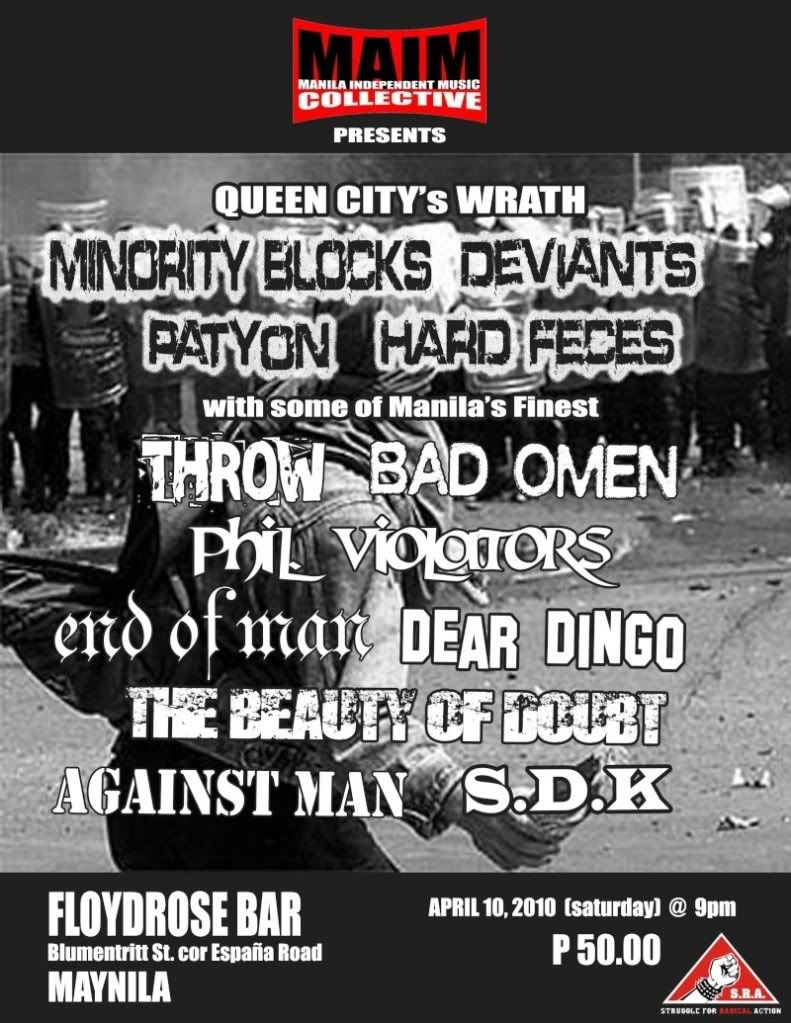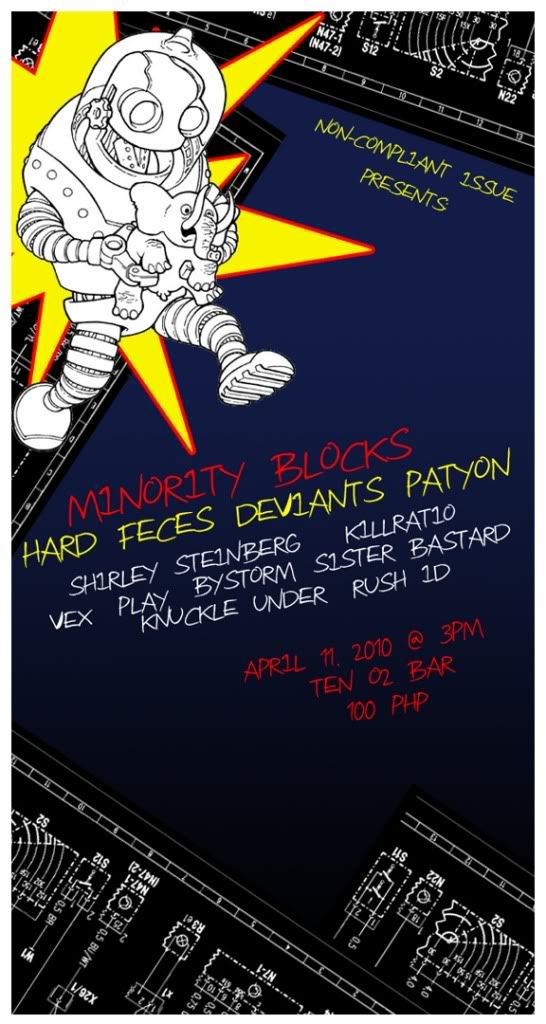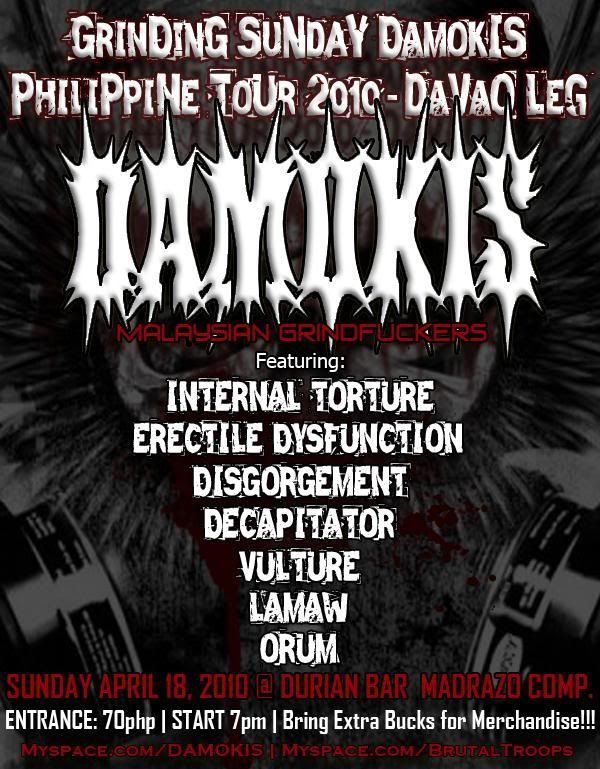 ---
feud – direction/system check
29 september 2006
i can't remember the name of the venue for this gig but it's at the corner of taft ave. & quirino ave. in manila. feud is no longer around but there will be a one-time reunion for a gig this june 27. better not miss it!
---

center for arts, quezon city, philippines
5 march 2010
---

german posi-hc band out of step covering two classics.
center for arts, quezon city, philippines
5 march 2010
---
al's bar, paranaque city
30 january 2010
---

cuerdas bar, pasig city
16 january 2010
pisschrist's philippine tour
---
lakefest 2010
san pablo city, laguna
9 january 2010
---